Cheshire Celebrations "All Inclusive" event packages are designed to incorporate your Individual character and bring your dreams to life but in a more cost-effective manner.
Our range of 'All Inclusive Packages' for weddings, celebrations and events have been put together from past experience and previous client requests, giving you a more cost-effective way of enhancing your event.
Each package includes a range of items that are essential to making sure your event is perfect and when bought as together, you will benefit from some great savings. We will work closely with you to find the package that perfectly fits your requirements or we can create a more tailored package that can will suit your needs.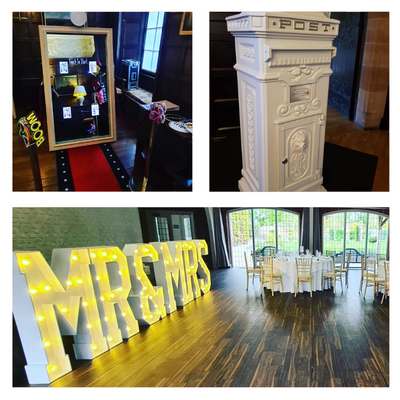 Magic Mirror for 3 hours with unlimited prints or 360 booth for 3 hours with digital sharing station
Led Letters – MR&MRS, LOVE, or any 2 initial with an ampersand
Wedding Post Box
Package Request (Sparkle)
SAVE £100
Subject to availability, travel cost may apply over a 30-mile radius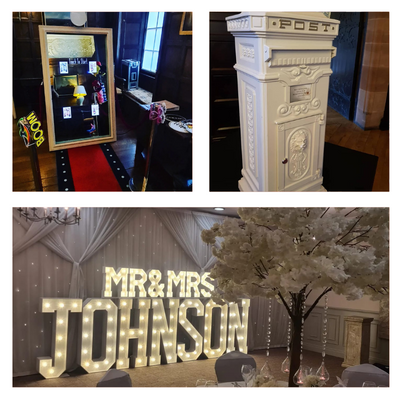 Magic Mirror for 3 hours with unlimited prints or 360 booth for 3 hours with a digital sharing station
Any surname with our 4ft LED Letters with 2ft MR&MRS Topper
Complimentary Large Wedding Post Box
Package Request (Starlight)
SAVE £200
Subject to availability, travel cost may apply over a 30-mile radius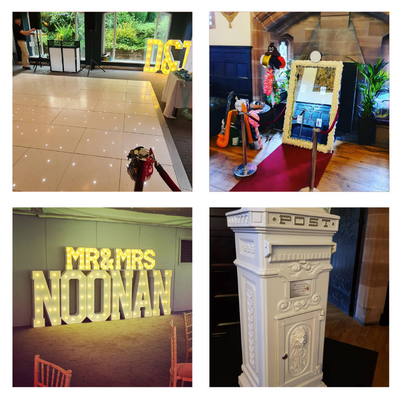 16x16ft White LED Starlight Dance Floor
Magic Mirror for 3 hours with unlimited prints or 360 booth for 3 hours with digital sharing station
Any surname with our 4ft LED Letters with 2ft MR&MRS Topper
Complimentary Large Wedding Post Box
SAVE £250
Subject to availability, travel cost may apply over a 30-mile radius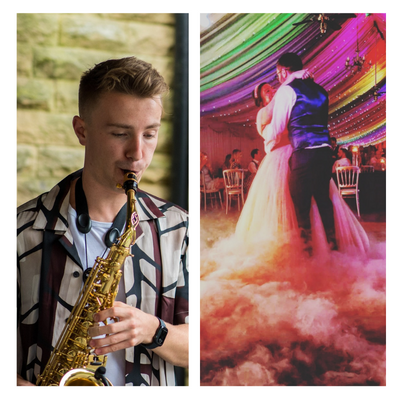 Premium DJ Service and lighting rig
2 x Spark Machine (Indoor Fireworks)
Sax Player
Package Request (Lets Dance)
SAVE £250
Subject to availability, travel cost may apply over a 30-mile radius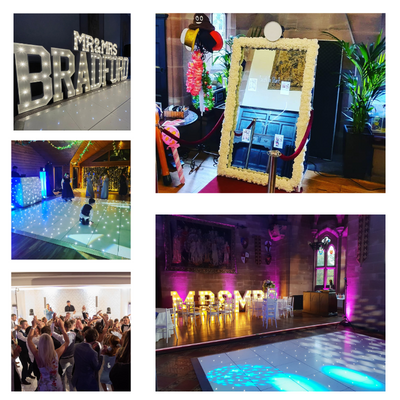 Premium DJ Service and lighting rig
16x16ft White LED Starlight Dance Floor
Full Room Uplighting
Magic Mirror for 3 hours with unlimited prints or 360 booth for 3 hours with digital sharing station
Any surname with our 4ft LED Letters with 2ft MR&MRS Topper
SAVE £500
Subject to availability, travel cost may apply over a 30-mile radius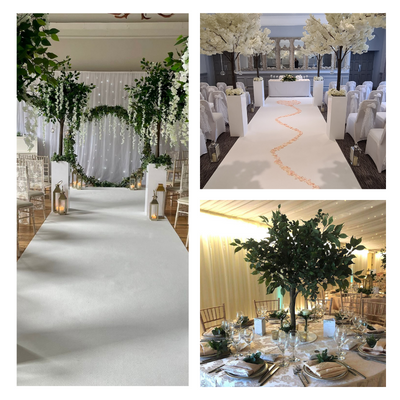 Elegance Venue Dressing Package
Any 6 x Blossom Trees / Acrylic Candelabra / Flower Bomb Vases
6 x Plinths – Acrylic or White
White Aisle Carpet Runner
Ceremony Table Floral Garland
6 x Lanterns
30 Mixed Cylinder Vase Aisle
Rose Petal Trail
(Package Includes all candles full turnaround from ceremony to wedding breakfast)
Package Request (Elegance Venue Dressing Package)
SAVE £250
Subject to availability, travel cost may apply over a 30-mile radius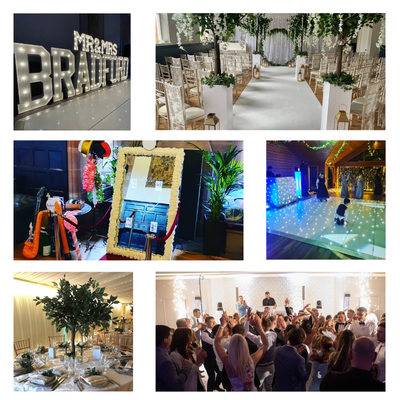 Complete Day & Night Package
Any 6 x Blossom Trees / Acrylic Candelabra / Flower Bomb Vases
6 x Plinths – Acrylic or White
White Aisle Carpet Runner
Ceremony Table Floral Garland
6 x Lanterns
30 Mixed Cylinder Vase Aisle
Rose Petal Trail
(Package Includes all candles full turnaround from ceremony to wedding breakfast)
Premium DJ Service and lighting rig
16x16ft White LED Starlight Dance Floor
Full Room Uplighting
Magic Mirror for 3 hours with unlimited prints or 360 booth for 3 hours with digital sharing station
Any surname with our 4ft LED Letters with 2ft MR&MRS Topper
Package Request (Complete Day & Night Package)
SAVE £950
Subject to availability, travel cost may apply over a 30-mile radius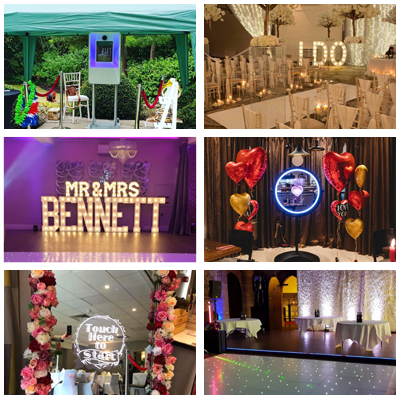 We will work closely with you to create a bespoke package that perfectly fits your requirements and that can will suit your needs. Please just let us know what you have in mind or contact us for more details